Me and My Approach
I have been a Counsellor / Psychotherapist for over 20 years dealing with a wide range of issues. I have worked in NHS and Educational settings as well as my private practice. I also work with organisations to help with traumatic incidents, and am trained in workplace mediation and run training days on Resilience.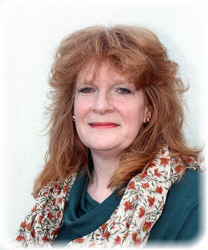 My first career was in retail banking, both locally and in The City. I became a trainer in both the legal and lending aspects of banking. Later, in conjunction with raising a family, I spent several years running courses on Managing Personal Change / Pre Retirement, and Redundancy / Job Search. This opened up an opportunity to undertake counselling training and I loved it. Whist qualifying I spent several years working with redundancy and career counselling in a variety of sectors.
After qualifying I undertook further training to work with children and became a school counsellor working in a State Secondary School and a Boarding School. I also worked in GP Surgeries. I spent 15 years running and developing a counselling service with a team of 20 counsellors, providing counselling for Hospital staff, patients, and the general public. We also provided workplace mediation and critical incident debriefing.
I now run a private practice in Liphook offering therapy to adults, adolescents and children. I offer supervision to other practicing counsellors. I also work with emergency services personnel, and Employee Assistance Programmes.
My approach
I am a humanistic Therapist coming from a Person Centred core which means I believe that YOU have the resources to achieve your goals or potential even if you could use some help to do so.
I work in an integrative way so I draw on a wide range of training and experience weaving together different aspects of counselling/psychotherapy depending on what you need and what may work best for you at the time. Counselling/psychotherapy is a partnership so our first meeting will help clarify what your needs are and what may work for you.
I use a range of *EMDR, NLP, CBT, TA, and Hypnotherapy along with a wide range of more general counselling training which gives a level of flexibility to meet your needs and find a solution. I will use what fits for you.
(*EMDR - Eye Movement Desensitisation and Reprocessing, NLP - Neuro-linguistic Programming, CBT - Cognitive Behaviour Therapy, TA - Transactional Analysis)